RECOGNIZING THOSE WHO KEEP the Past Part of the Present
Since 1976, Preserve Louisiana has honored individuals and entities that exemplify the mission of the organization - to preserve, protect, and promote the cultural and architectural heritage of Louisiana.
Thursday, Aug. 30, 6:30-9 p.m.
The Old Governor's Mansion
42nd Annual Preservation Awards
Preserve Louisiana invites guests to join the organization in honoring entities and individuals from around the state for their outstanding successes in cultural and architectural preservation. Guests will celebrate the award winners and learn more about their projects, mingle with fellow preservationists, and celebrate Huey P. Long's 125th birthday with a special appearance by John McConnell, "The Kingfish". Heavy hors d'oeuvres provided by Chef John Folse; cocktails, beer and wine; and birthday cake will be served. Doors open at 6:30 pm and the awards presentation begins at 7:30 pm.
Preservation Awards recipients are nominated by organizations and peers to recognize their achievements in preservation. Preserve Louisiana received over two dozen nominees for three different categories including the Preservation, Bricks & Mortar, Cultural Preservation, and Volunteer of the Year awards.
Get your tickets today!
Members: $75 | Non-members: $85
2018 Preservation Award Winners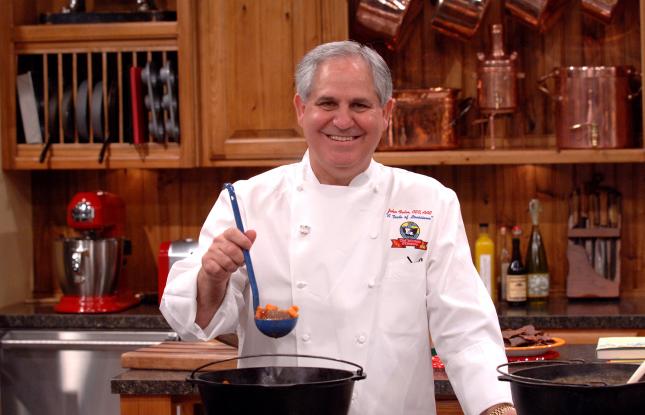 Chef John Folse's continuous dedication to preserving Louisiana culture through his culinary accomplishments, including his many books about food, culture and everyday Louisiana people allow us to honor him with the Preservation Award.
Business First Bank's restoration and return to commerce at the A. Hays Town building, in downtown Baton Rouge, was designed by Architects Dyke Nelson and David Weinstein. They worked with the bank to restore the 1955 structure in order to place it back into commerce in 2017.
North Louisiana Civil Rights Coalition
The North Louisiana Civil Rights Coalition promotes and provides assistance in the collection, documentation and dissemination of information regarding the Civil Rights history of Northern Louisiana. The organization records the oral histories of individuals who lived through the civil rights era, and artifacts pertaining to the movement in North Louisiana. Long term plans include renovating the Old Galilee Baptist Church and creating a civil rights museum in the building.
With its first opening in 1907, the Jung Hotel was recently restored by The New Orleans Hotel collection and developer, and hotelier Joe Jaegarin. The building is mixed use including the hotel, apartments, meeting rooms, an exhibit hall, and retail space right in the medical center. Known for its rooftop, Tulane Room, visit by Lyndon Johnson, and fame as a social hub, The Jung Hotel reopened this year tandem with the City's tricentennial.
Harry L. Laws and Company
Harry L. Laws and Company preserved more than a dozen historic homes, along with the main house in the Cinclare Sugar Mill Historic District on state Highway 1 near Brusly (1855-1947). Only a handful of sugar mill complexes remain to exemplify the role of the sugar industry and a company town from the late 19th and early 20th centuries in the state.
Jessica H. Schexnayder and Mary H. Manhein
Schexnayder and Manhein were nominated for their research project and book, Fragile Grounds: Louisiana's Endangered Cemeteries. The pair CPS located 138 cemeteries in 24 coastal and inland parishes that will soon be lost to coastal erosion, subsidence, storm surge, sea level rise, and eminent domain.
John Mc Connell "The Kingfish" & Perry Martin
In honor of Huey's 125th birthday celebration this Preservation Awards, we will honor and welcome our special guests, John Mc Connell "The Kingfish" and the director of his performance, Perry Martin, for their work in telling the story of Huey P. Long.
Volunteer of the Year Award